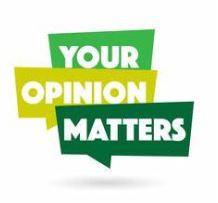 4/2013 via SeniorAdvisor
My tour with the director at Westwind Manor was terrific. He couldn't have been more pleasant or informative. Dan had already addressed all the topics and any extra questions that I may have had. The manor is beautifully restored and clean as a whistle. All the staff that I met were very welcoming and although I did not see them interacting with the residents at this time, I had a "good feeling" about them. I was particularly impressed with the level of personal care provided as far as video cameras in living room, dining area, and hallways. Some residents also had personal alert monitoring. Residents had 24 hr. care available. I was also happy, especially because of my parents' health issues, to hear that the manor will soon be approved as a skilled heath facility providing 24 hr. nursing care. The director was very hospitable, inviting us and our family members to visit at any time to partake in the scheduled activities or meals provided by their many-years experienced cook. Judging by the smell of their midday meal being prepared, I wish I had had the time to stay! The only negative, which for me is not one, is that the manor has the feel of a bed and breakfast in an historic setting. All in all, I would feel more than comfortable leaving my parents in the care of the director and his staff. They are very proud of this home and should be! For my first visit to an assisted-living residence, others that I view will have a standard to uphold.
12/2012 via Google
The staff is great at Westwind Manor. They take very good care of my mother. She says the food is okay although sometimes the food is not hot by the time it's served to her.
Westwind Manor Update: We have installed a food warming station to ensure our residents are always served a warm meal.
6/2012 via Google
Westwind Manor is an elder care facility that truly cares for their residents. A converted manor built in the early 1900's presents itself as a "home" complete with a salon, living room, family dining room and bedrooms that are literally bedrooms. My mom, 89 with dementia and some minor physical restrictions, gets 24 hour care from a staff that seems more like an extended family than skilled elder care givers. She gets three on site prepared home-style meals a day. Her medications are dispensed regularly. She is assisted with showers, dressing and grooming. Her laundry is washed separately from the other residents so it's not necessary to label her clothing. She is brought to doctor visits if I can't take her. When mom fell, a nurse affiliated with the facility, came to take care of her until it was determined she should see an orthopedist. When mom was sent to a nursing home after her surgery for rehabilitation, the staff from the Manor came to visit her. It's hard to believe how completely dedicated to the residents the staff at Westwind truly are. Activities for the residents consists of an occasional night out to a local restaurant & movie theater for a dinner & a movie; transportation provided. Participation in bi-monthly trips to the senior center is encouraged as well. Hairdressers, podiatrists, local school & church volunteers and others provide services and entertainment as well. Birthdays and holidays are always celebrated. Family is encouraged to come and celebrate with the "Westwind Manor family". Although for most of the day the residents are on their own, they are free to do whatever they want; under constant supervision.