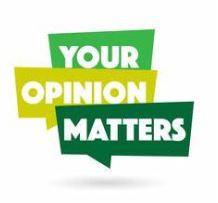 7/2019 via Caring.com
We toured Westwind Manor, but since our visit, they built a brand-new facility, and we were not able to see that. The tour was very nice. It was small compared to the other places we've been, but it had a lot of one on one interactions with the residents, the faculty there was very informative, open, and it was a nice place. However, they did not transition, and she would have to leave the facility. They showed us all the rooms. There were two residents per room. It's clean, and it was a facility that we could see Mom be at that time.
Westwind Manor Update: In January 2020, we proudly opened the doors to the Expanded Wing of our Assisted Living Home. Since that completion, we look forward to kick starting business planning for Westwind Manor Memory Care Living.
4/2019 via Google
Staff is friendly and facility is clean.
4/2017 via SeniorAdvisor
We have nothing but good things to say about this community. My mother in law is doing wonderful with her move to this community. We feel she is safe, and in good hands. They have a wonderful staff at this community. I go to visit her often, and I feel I've known the residents for years. They are very friendly, and welcoming. The community is always nice, and clean. They offer activities daily for the residents. Everything is working out very well for us in this community, and I would recommend it.
4/2017 via SeniorAdvisor
My mother in law is starting to adjust and have a routine since her move to this community. The place is very nice, were very happy it worked out. The place is always kept very clean and they always keep her very clean as well. My mother in law has always been a picky eater, and she is eating everything they serve here. She loves the food. They have a lot of activities, and the staff is always very encouraging for her to join, they don't let her just stay in her room, She's happy and that's what matters.